Hello World … This is Essex!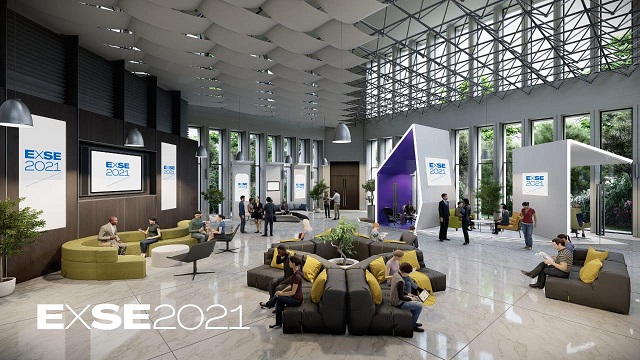 EXSE 2021 was a hugely successful multiday virtual business festival that occurred in May 2021. This innovative expo was designed to bring people and businesses together through the pandemic and during a time hardship and isolation. Over the 3 days 50+ speakers were showcased and around 100 different exhibitors were present in the 3D Exhibition area.
Not to worry if you missed it. All the EXSE talks for the Auditorium can be viewed on our YouTube Channel!
We are happy to showcase the general analytics for the first EXSE business festival.
We had 1410 visits over the 3 days from 408 unique individuals.
948 hours was the total time spent within the EXSE 2021 environment over the 3 days.
2 hours was the average time spent per unique daily attendee (not including exhibitors)
5650 total interactions in total, nominally each auditorium visitor completed 3 other interactions on the same day.
Thank you to everyone who played their part in making this a success. Take care and we will see you soon!