The transition period has ended and new rules are here. Act now to keep your business moving.
The transition period has ended and the UK has left the EU customs union and single market and now enjoys a zero tariffs, zero quotas relationship with the EU as an independent trading nation.
Following the signing of the UK – EU Free Trade Agreement, there are new rules for businesses which came into force on 1 January 2021 which require immediate action.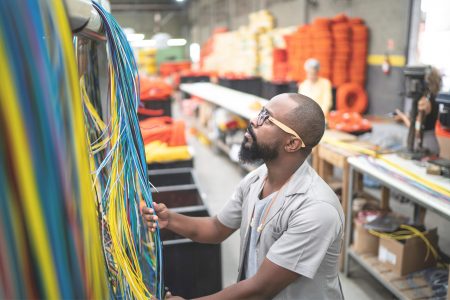 Your business needs to act now to comply with these new rules. If you do not take action, there is a risk your business operations will be interrupted.
These documents cover actions that businesses must take to ensure they are compliant with the new rules which have come into force. Part A provides an overview of key actions for businesses as well as supporting guidance, helpline numbers and FAQs. Part B lists the top five actions for businesses in each of the following sectors: Aerospace, automotive, chemicals, construction, consumer goods, electronics and machinery, life sciences, metals and materials, professional business services and retail.
You should visit gov.uk/transition where you can use the checker tool to quickly identify the actions that your business needs to take. The checker tool will ask you questions about your business and provide all the information you need to be aware of such as new rules on:
You can help prepare your businesses for the new rules by using a number of support mechanisms provided by the Government:
Sign up to receive updates on the specific actions you need to take once you've used the checker tool at uk/transition
Sign up to receive the regular Business Readiness Transition Bulletin – an email newsletter providing information on major announcements and recently published guidance
BEIS Webinars across a range of topics will be available on gov.uk in January 2021. They will provide specific advice on how businesses can ensure they comply with the new rules.
We understand that this is a challenging time and encourage you to take action to avoid interruption to your business operations.
Information will also be provided in the South East Local Enterprise Partnership newsletter.
SME Toolkit
Below you can download a toolkit aimed at SMEs to help identify the decisions and actions they need to make to continue trading with the EU and the EFTA. This document provides an overview of actions to take, outlines support, helplines and resources that may be useful for SMEs, as well as signposting to more detailed guidance on Government websites.
There is also a short explainer document which has been produced to help businesses understand the new rules that are in place for business travel to Europe for work. This explainer document contains more information on entry requirements, luggage, earnings, qualifications, and insurance pertaining to business travel.
Keep Your Business Moving
New video explainers on doing business with Europe
The UK has agreed a deal with the EU and rules for doing business have changed. Businesses must act now to ensure they are prepared.  To support firms, the Business Department has launched a series of new, on demand videos to help businesses familiarise themselves with the new rules and the actions they should take. Businesses can find out more about 18 topics, including importing and exporting, trade, data, and audit and accounting.
New rules are here – make sure your business is prepared.
Video explainers:
Businesses and Trade Agreements
Businesses Engaged in Emissions Trading
Businesses Hiring Overseas Staff
Businesses Involved in the Horizon 2020 Funding Service
Businesses Involved with Data
Businesses Operating Online
Businesses Preparing and Auditing Financial Accounts
Businesses who Import and Export
Businesses Providing Services to EU Markets
Businesses Shipping Waste between GB and EU
Businesses Working with Intellectual Property
Chemical Regulations
Moving Goods into, out of, or through Northern Ireland
Placing and Selling Goods on the Market
REACH Chemical Regulations
Recognition of Professional Qualifications
Rules of Origin
Trade Tariffs
Events
18/3/21 | 9.30am | 1 day
Organiser: Essex Chambers of Commerce
Event:UK-EU Trade and Cooperation Agreement Explained

Cost: £150/£175 + VAT
---
18/5/21 | 9.30am | 1 day
Organiser: Essex Chambers of Commerce
Event: Virtual Customs Special Procedures focusing on Inward Processing (IP) and Outward Processing (OP) Training
Cost: £340/£390 + VAT
---
15/6/21 | 9.30am | 1 day
Organiser: Essex Chambers of Commerce
Event: Virtual Export Licence Controls Training

Cost: £150/£175 + VAT
Get in touch
If you have any queries or concerns, get in touch with your local Growth Hub team.