The BBQ Project – Business East Sussex
About the business
St Leonards-based The BBQ Project is an innovative BBQ specialist that caters for festivals, fairs, weddings and other events. One of three finalists in the Sussex Street Food of the Year category at the Sussex Food and Drink Awards 2019, The BBQ Project is a business that isn't afraid to experiment and try out new combinations to suit a variety of events.
Father and son team Brian and Gavin Steedman took the first step to founding their business when they purchased a battered – and distinctive – Citroen H van.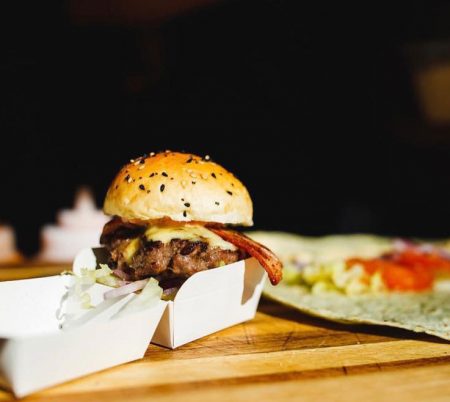 Following a top-to-bottom renovation, they turned the van into a food truck named after late grandmother, Joan, to serve up fresh and tasty street food made from locally sourced ingredients.
The BBQ Project is a company determined to make its mark in the industry with authentic dishes and flavour combinations, including the '10 Hour BBQ Pork Rib Bun', 'Cajun Seasoned Hastings Cod Fish Finger Bun' and dirty loaded fries, which are slow-cooked and topped with cheese.
"The fact we've been able to get this far is credit to my amazing team of family and friends, and anyone that's helped us on the way to make our dream possible," said Gavin. "It's great not to be stuck in a box, in a kitchen away from the customers you're creating the food for.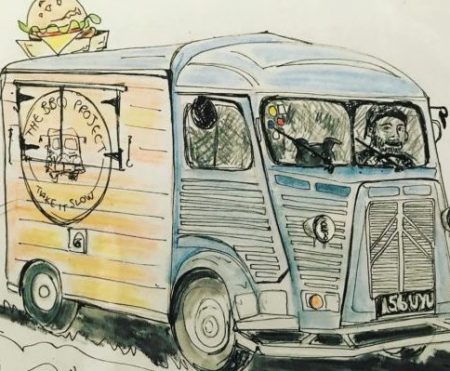 "Now I have my own catering business, I get to meet them face-to-face and find out what they think of new inventions, as I'm often changing and adapting the menu for every event me and Joan attend!"
The innovative business has already made its mark at the Alfresco Festival, Edenbridge Uncorked, Jack in the Green and Fat Tuesday, as well as the Hastings Beer and Music Festival, Brighton Pride BN1 Festival and Firle Vintage Fair – with more stops to come.
Growth Hub support
The BBQ Project's owners contacted their local Growth Hub, Business East Sussex, to seek advice on funding for a venture that aimed to expand and scale up the business: purchasing a second food truck. The business was awarded funding via the South East Business Boost scheme to purchase and renovate a second truck – named Marcel – to secure a permanent spot in Hastings Old Town.
Future plans
The grant allowed The BBQ Project to kick off expansion plans that will see the business take on two new staff members, with a significant increase in turnover forecast for the company. "It's important for small businesses like ours to access any help they can get," said Gavin.
"Marcel may not have been a reality if it wasn't for the support we've received – a real push forward in terms of business growth and has allowed me to put my plans into action. We can't wait to see Marcel on the road in the very near future."
Photo credit: Toby Phillips