The Pished Fish – Business East Sussex
About the business
From its smokehouse based in Berwick, The Pished Fish is an artisan producer creating Scandinavian-inspired, slow-cured and booze-infused smoked salmon. Owner James Eagle has earned a reputation as a true master of flavour and a pioneer in the luxury food market. He has refreshed smoked salmon's image by merging premium Scottish salmon with top quality spirits and botanicals.
The Pished Fish has its beginnings as a hobby for James, who came up with his first creations in a tiny smokehouse at the bottom of his garden.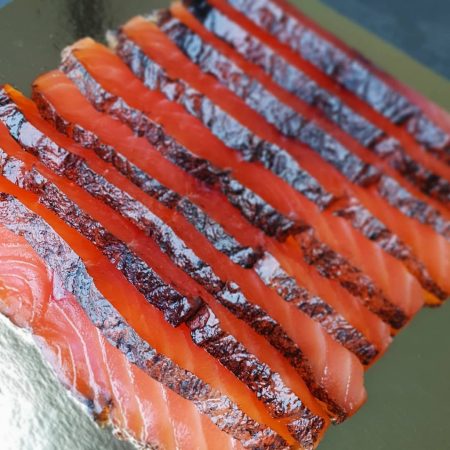 "A wise man once told me to try and do something with your true passions in life – hence, smoked salmon and booze," he said.
He turned his hobby first into a food stall, but after five years of sell-out success, The Pished Fish can now be found in top luxury food halls across the UK including London's Selfridges and Fortnum & Mason, as well as selected Waitrose stores. "We want to be stocked in high quality, independent retailers who support small artisan producers like ourselves," James said.
Growth Hub support
To keep up with his brand's growing reputation in the UK's independent deli scene, James applied for help from his local Growth Hub, Business East Sussex, to fund a project that was designed to accelerate business growth at a rapid pace at the beginning of 2018.
The Pished Fish was awarded an ERDF South East Business Boost grant to support the purchase of a mobile chiller van, to cut the costs of using expensive chilled courier companies, as well as to achieve a higher level of food safety accreditation.
The new chiller van allowed the business to cover a larger geographical area and cater to an even larger client base. The support from Business East Sussex means that The Pished Fish can now deliver larger volumes of produce to more high-end retailers – with distance and third-party costs no longer a barrier.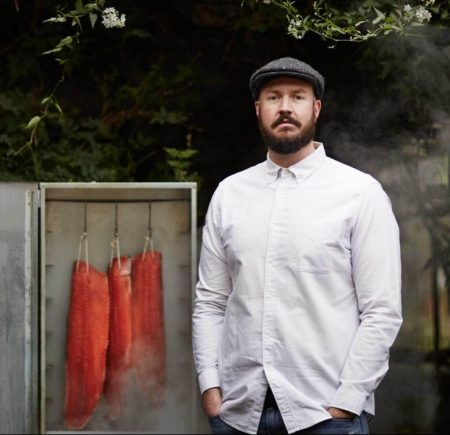 Future plans
As the business continues to grow, owner James said he hopes to "keep innovating our smoked fish range to give our customers a wider choice of flavours whilst ensuring we maintain the quality we have become renowned for".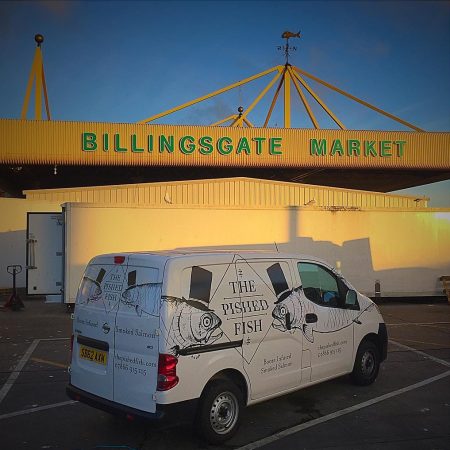 The business's range of salmon is slow-cured in sugar, salt, spices and liquor before being smoked in small batches over wood, then sliced sashimi-style. The salmon used is RSPCA-assured and sustainably sourced, with 95% sourced from Loch Duart.
Items currently produced by The Pished Fish include The Gin and Tonic (gin, juniper, grapefruit and lime), The Margarita (tequila), The Augustus Gloop (raspberry vodka and blueberries) and The Designated Driver (alcohol-free, juniper and cherry).