Coronavirus (COVID-19): A message from our Chair
Published on in Coronavirus
The Coronavirus (COVID-19) outbreak is, without exaggeration, the biggest public health emergency for a generation. The health of our families, our colleagues and our co-workers is paramount, but the spread of the virus also presents unprecedented challenge to business around the globe.
Following the Chancellor's announcements, we at the South East LEP are working with all the business support organisations, specifically our Growth Hub, Chambers of Commerce and the Federation of Small Businesses, and with local and national government to ensure that businesses in our area are kept up to date with developments.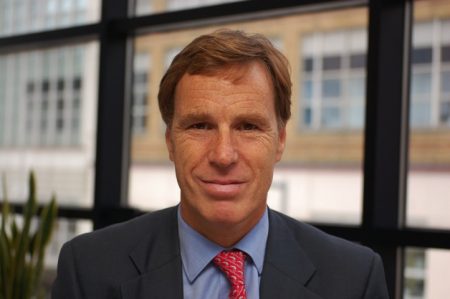 We are pulling together to provide as much support as we are able. I am writing to ask for your help in supporting businesses across the South East in these difficult times.  
First and foremost, we want to make sure that businesses have access to the right information. We have been working with our Growth Hub partners to share messages relating to the Government's business loans and the support package. An authoritative guide to this support package can be found in our newsletter (see here) and via our Growth Hub website. We will build on this and provide more information as this becomes available.
We are also working with partners to support businesses in developing the skills that will help them adapt and survive in this new economy.  Our Digital Skills Partnership is a key part of this – providing access to online support through webinars and training; making digital conference facilities available, and helping businesses to develop the digital practices necessary to sustain operations in the face of unprecedented change.
The role of SELEP is, of course, broader than the provision of support. It is vital that we use our influence to ensure that policy-makers at local and national level understand the challenges facing local businesses and the pressures that the coronavirus epidemic has caused. Therefore, if businesses in your areas are facing particular challenges that should be reflected in government's policy response, or have particular asks of government, we can lend our voice in support of their cause. Please let us know.
To help with these efforts we will be launching a business survey with our Growth Hub partners. This will provide an evidence base that will feed directly into our dialogue with BEIS.
The coronavirus situation is fast changing and fluid. It is likely, therefore, that our plans will develop as the situation evolves over the coming weeks and months. I will keep the partnership informed throughout.
Finally, I'd like to thank you for your support and for your work to help strengthen and sustain business across the South East. Your work is vital to the livelihoods of many thousands of people and to the success of our communities – it is perhaps more important now than it has ever been. Our bulletins and news updates will be available online in our news section or you can sign up to receive these here.
If you would like to contact SELEP regarding any of your activity or have any queries please email hello@southeastlep.com and we will respond as quickly as we can.
Christian Brodie
Chair, South East LEP