How can businesses diversify and help the Coronavirus Cause?
Published on in Coronavirus
Coronavirus represents the biggest challenge for a generation, not just for us as individuals and families, but also for businesses around the globe. This is an unprecedented situation that is changing rapidly every day and leaving business owners and their staff feeling unequipped and unprepared.
Many businesses are grappling with survival and the financial pressures that these circumstances have placed on their operations.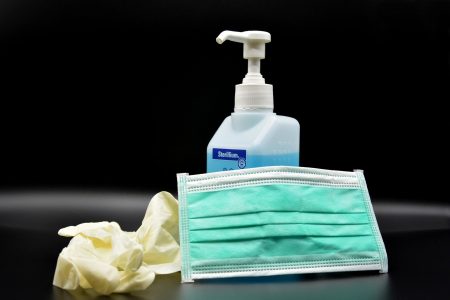 This is not going unnoticed and underestimated by the South East Local Enterprise Partnership. At this challenging time, the LEP's Growth Hub, the South East Business Hub, is a source of invaluable advice and support, including navigating Government's financial packages, 1-2-1 help and support, and help with contingency planning.
There are many talented, experienced and knowledgeable businesses, employees and entrepreneurs who are currently unable to operate normally – or at all – and are perhaps wondering how they can help during this worldwide crisis by using their tools, resources and experience to support the fight against COVID-19.
There are a number of schemes and programmes in place to channel this goodwill and to utilise all business resources to best effect:
The government has created an online form that allows businesses to confirm how they are able to help with the response to coronavirus, including:

medical testing equipment

protective equipment for healthcare workers, such as masks, gowns and sanitiser

transport and logistics, for moving goods or people

warehouse or office space, for medical use or storage

expertise or support on IT, manufacturing, construction, project management, procurement or engineering

The Department of Health and Social Care has produced an online form for organisations that can manufacture and supply testing consumables, equipment and laboratory Personal Protective Equipment (PPE).
The Department for Business, Energy & Industrial Strategy (BEIS), alongside Innovate UK, has launched a new £20 million fund to help boost the UK's resilience to the long-term impact of Coronavirus and similar future situations. Grants of up to £50,000 are available to technology and research-focused businesses to develop new ways of working and help build resilience in industries such as delivery services, food manufacturing, retail and transport.
The Defence and Security Accelerator (DASA) has put out a call for rapid sanitising technology to speed up the time it takes to clean ambulances.
BT has had NHS approval to co-ordinate 3D-printed PPE (Personal Protective Equipment) production of facemasks for East Suffolk and North Essex NHS Trust and is looking for volunteers to help increase production volumes. Businesses with access to 3D printers with a print bed minimum size of 15 x 18cm that can print in PLA or ABS are encouraged to get in touch. The task involves 3D printing the plastic frames for an NHS-approved face mask design (which BT will supply) which BT will then assemble with clear-plastic acetate and elastic, to deliver to Ipswich hospital on a weekly basis. If you think your business can help, please email Shane Allum at BT: shane.allum@bt.com
Supported by the Department for Digital, Culture, Media and Sport, FutureDotNow is coordinating industry action through a new initiative, DevicesDotNow, targeting the 1.7 million households who don't have access to the internet and are digitally excluded as we face a socially distanced world gripped by COVID-19. The DevicesDotNow campaign is asking businesses to donate tablets, smartphones and laptops, as well as connectivity in the form of sims, dongles and mobile hotspots.
Local Authorities across the South East have made calls for business to donate any unused PPE including masks, disposable gloves, aprons, eye goggles and sanitising gel, so that these can be provided to frontline staff.
SELEP Chair Christian Brodie said:
"The South East is known for being a region filled with entrepreneurs and small businesses, and for having a hardworking, innovative business community. We want to tap into the wealth of knowledge and assets available in the business community, to all play a part where we can to support the wider national efforts.

"These resources aim to present opportunities to some businesses to diversify their operations – which could be critical to their survival at this time – and also for efforts to be combined for maximum impact. This is all part of the national effort and we hope, in years to come, we will be able to take pride in how the business community in the South East responded and stepped up to support this fight."
For those seeking alternative employment, please visit gov.uk/find-a-job
You can sign up to receive SELEP's business briefing, as well as view previous editions.