How to host events and meetings online
Published on in Coronavirus
As hundreds of events across the UK move online due to social distancing measures put in place, we have put together a list of tools that businesses can use to make an online meeting experience a success and ensure delegates are happy.
GoToWebinar and GoToMeeting
These tools allow you to host webinars and invite clients and contacts. Webinars can be recorded and made available for playback too.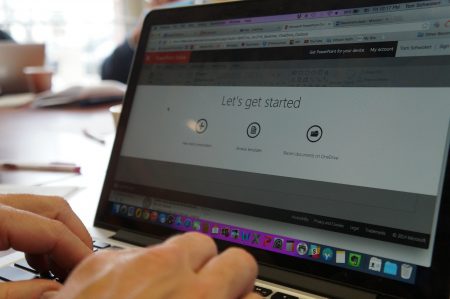 GoToWebinar has a great analytics tool, which shows you the part of your presentation that had the highest engagement, as well as when users drop off. You can also follow up with an email to all registrations.
GoToMeeting allows you to have up to 1,000 people on a call at any one time. Users can submit their questions, which team members can manage while an external host is presenting. There is a free seven-day trial in which you can host a webinar for up to 100 people. Packages are priced from £69 per month.
Facebook Live
This is free to use and enables you to broadcast live video from your Facebook page via desktop or phone. You can also check out Workplace from Facebook.
Skype
Now part of Microsoft, Skype's group video chat function enables up to 50 people to join you for free via mobile or desktop.
Zoom
Zoom comes with high endorsements from organisations that use it. It's free to sign up for the 'Personal meeting' package and you can host up to 100 participants in a meeting for up to 40 minutes.
Prices then start at £11.99 per month for more features and larger numbers of participants.
Microsoft Teams
Invite up to 10,000 people to join you with online conferencing tool Teams from Microsoft. Teams allows you to collaborate with your colleagues with ease when preparing for an online event. Simply create a calendar invite through outlook and select 'Teams meeting'.
Within the call, you can have multiple presenters, record the presentation and collaborate on documents. Sign up for free or team plans with further features start at £3.80 per month, per user.
IGTV
If your audience is predominantly on Instagram, get to grips with IGTV, which allows you to stream videos for up to 10 minutes. You can measure the engagement and host a series of speakers who present their topic live on your channel.