Elite Express Logistics Ltd
About
Same day courier/delivery service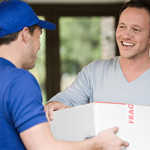 The Journey
Now in their 3rd year of trading, Elite Express Logistics Ltd has been growing year on year and being recognized as one of the best quality and reliable same day delivery service in the UK- delivering anything from letters to lampposts to delicate medical supplies.
Support Provided
Due to an increase in demand there was a need to increase not only the number of drivers but also the admin staff so Nick contacted the Growth Hub to find out what support was available.  Following a 20 minute call with Jacqui she identified the SEBB Grant would fit their needs.
SEBB Grant awarded to fund:
Marketing consultancy – rebuild the website and add e- commerce section
Equipment e.g. computers, hard drives etc for the admin staff
Jacqui continues to stay in touch with Nick and he has now signed up for 12 hours business support with Theo the Scale Up adviser and possibly looking at the new Transport and Logistics Grant (TALE)
Business Support Benefits
From being a two man business with some outside paid support
They no longer outsource additional support it has all been brought in-house which means we have more control over the quality and efficiency of the service being provided.
They have employed 4 new full time staff and 1 part time
The new IT has improved admin team efficient freeing up time to deal with increased demand
Turnover has increased by 70% in the last year with a further 50% increase expected next year.
We have found the support from the Growth Hub and in particular Jacqui invaluable as it has been instrumental in helping our company grow.
Managing Director