About
Jarmanmurphy is a garden and landscape design company that was formed in 2015 by Sarah Jarman and Anna Murphy after leaving college where they first met.  They launched their partnership at the RHS Tatton Park Flower Show with a small show garden that won a gold medal and best 'Back to Back' garden.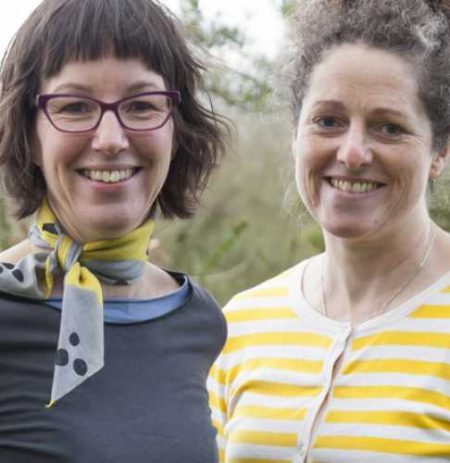 Support Provided 
Jarmanmurphy approached BEST Growth Hub  for support and advice on developing a new business.  Initially they attended a drop in afternoon where there were local services and advice on offer.  They also had a 1 to 1 session with an advisor to look at courses that were on offer and to talk about systems for running a business.  They have attended free courses to gain further knowledge about tax and setting up business accounts.
Business Support Outcomes
Being involved with the growth hub and the opportunities it provides has enabled us to feel more confident and knowledgeable in how we have set up our business and how we run it.  We know that we can sign up for courses that meet our needs and also knowing that someone is at the end of the phone to answer any business queries is a great resource to have.
Future of the business
We are national finalists in the Society of Garden Designers Awards for 2017 and we are busy designing gardens for our clients in Essex, Hertfordshire, Devon and Wiltshire. We want to continue to develop our brand and business that has grown a reputation for a subtle style of designing, with an emphasis on beautiful naturalistic gardens with a strong sense of place.  We would love to design another show garden in the future.
"Being involved with the Growth Hub and the opportunities it provides has enabled us to feel more confident and knowledgeable in how we have set up our business and how we run it.  We know that we can sign up for courses that meet our needs and also knowing that someone is at the end of the phone to answer any business queries is a great resource to have." – Sarah Jarman, Director