About
Leigh On Sea Brewery Ltd formed as a company in April 2017.  There are only 2 Directors employed in the company.  They started brewing in August 2017 on a bigger version of a home brewing kit.  With that equipment they were getting beer into local pubs, off licences and beer festivals.  The plan was to expand into bigger equipment to produce more.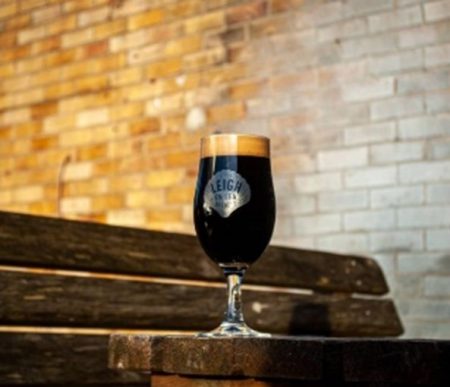 Support Provided
As a business Leigh On Sea Brewery Ltd wanted to improve the premises in order to expand production and through a friend's recommendation they approached LoCASE Programme who were able to part fund electrical improvements, the cold room and some of the bigger brewing equipment.  They then made contact with the Growth hub where a diagnostic was completed and as a result the following help was provided:
Introduction to the Manufacturing Growth Programme (MGP) who have helped them with a consultant to assist with their branding and design of bottles labels and pump clips.
Introduction to the Essex Growth Programme to assist with part funding additional brewing equipment e.g. fermenting vessels.
MGP then were able to help with a grant to part fund a consultant to help with improving the director's knowledge and skills re: the brewing process and recipes.
Introduction to the South East Business Boost to part fund an automatic cask cleaner which will help to improve efficiency.
As a result the business is more knowledgeable and have better skills, improved efficiency and greater capacity for growth in their first year of business.
There may be growth in terms of employment e.g. apprentice and this is being looked into at the moment which will free up capacity for the directors to focus on sales and market development.  The Growth Hub will be working with the director's to support this avenue.
"Working with the Growth Hub has made a significant difference to getting us started.  Raising finance is always an issue for any business getting started and working with the growth hub has helped to alleviate some of that burden.  Their understanding and awareness of the whole landscape of business support and grants has been invaluable and we will continue to keep in touch with them as the business expands." – Ian Ryding, Director