About
Specialist in the design and development of RFICs, MMICs and microwave/mm-wave products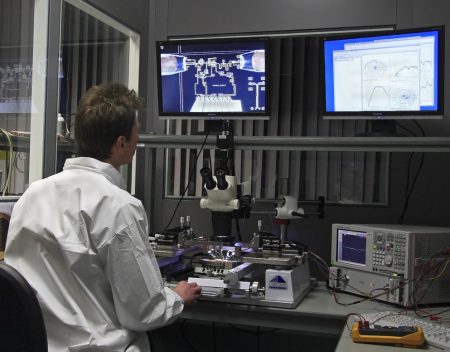 The Journey
PRFI Ltd (formerly Plextek RFI) specialises in the design and development of radio frequency and monolithic microwave integrated circuits (RFICs and MMICs) and high frequency microelectronic modules. Its designs are used in a wide range of applications including satellite communications, radar and mobile communications infrastructure equipment including the latest 5G mobile systems operating at mmWave frequencies.
Support Provided
Liam Devlin, MD of PRFI, met Jacqui at a local event organized by the Department of International Trade. After an initial meeting about the plans for business growth, the following support was provided:-
LoCASE grant of over £15k towards expansion of the PRFI (then Plextek RFI) electronic design automation (EDA) software suite
Introduction to the Enterprise Europe/Innovate UK team and awarded a fully-funded visit to South Korea to explore export options and meet potential buyers.
SEBB Grant is pending
Business Support Benefits
The funding was used to expand the high frequency IC (Integrated Circuit) design software capability.
PRFI now has 6 user licences for the design software (ADS from Keysight Technologies) on a floating licence server.
An additional design engineer has been recruited since the grant was received, and the availability of the floating licence provides the capability for further growth and expansion
Although the visit to South Korea did not generate any immediate business, it has encouraged them to explore export options in Korea.
53% of the companies turnover in 2018/19 was export, and this is set to increase in 2019/20.
Meeting Jacqui Stimpson turned out to be very beneficial for us. She alerted me to funding opportunities that I had no idea existed, and which we were able to successfully apply for. She is always on the lookout for further opportunities that may be useful to us.
MD