Premier Print & Promotions Ltd
About
Distributor of Promotional Merchandise and Print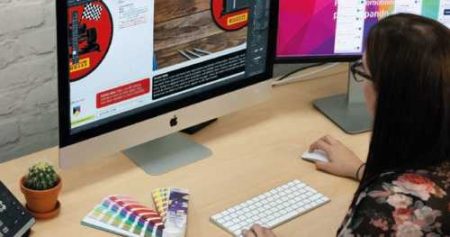 The Journey
Premier is a multi-award winning, class leading distributor of promotional merchandise and print.  From one man in a tiny room above his Dad's shop with a typewriter and a Rolodex to a 30 strong team in a purpose built, cutting edge headquarters Premier has grown to be one of the most highly regarded and respected companies in the industry.
Support Provided
Ryan was introduced to Jacqui from the Growth Hub by their Business Banking Manager.  The competition is strong in the printing world and the management team over the last 6 months had taken time to identify ways of growing and improving the business model.  Their number one priority was focused on marketing and their website so Jacqui pointed them to:-
SEBB Grant – to part fund the cost of a consultant to assist in the re-development of their website.
Business Support Benefits
Being awarded the grant has meant they have been able to launch a brand new website something that, without the funding, would have been very difficult. This has made a dramatic difference to that part of their business.
Allows them to better showcase their product range and service offering. Greater flexibility to present better.They can keep the content on-brand, relevant, current.
Vastly improved user experience.
SEO has greatly improved and the number of visitors are up by 30% and their conversion rate has increased also.
They can now track, report and analyse their website data analytics
Increased capacity to bring the development and design of the website in-house.
The process was incredibly simple and the team at BEST Growth Hub were very helpful throughout.  Why would any business not engage with the Growth hub to be able to grow – it's a no-brainer?!
Sales & Marketing Director