Brian Smith- Growth Hub Manager
Bio coming soon.
BrianSmith@southend.gov.uk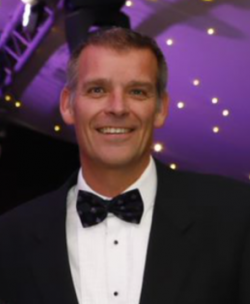 Peer Networks
Our Peer Networks team support Essex business leaders by creating diverse cohort groups of individuals to collaboratively work through common business issues, helping businesses to overcome challenges, and recognise and act on new opportunities.
Jacqui Stimpson - Operations and Compliance Manager
Jacqui has worked at BEST Growth Hub since 2017 and is renowned for her passion and enthusiasm about business.  Her main motivation is to make a real difference to businesses in Essex by helping them access the help and support they need to be successful.
Jacqui's career includes 26 years in banking, leadership, professional coaching and facilitation; this brings a breadth of experience in unlocking potential in people, businesses and support networks.  She has worked with public, private, corporate, SME, Sole Traders and 3rd sector organisations. In fact, Jacqui has  supported over 1000 SME's from prestart to scale up and has a comprehensive knowledge of all support available and how to access it.
As the Operations and Compliance Manager Jacqui is responsible for all aspects of the day to day operation, monitoring, reporting and compliance within the Growth Hub and is responsible for the Business Navigator Team.
Jacqui also oversees the Peer Networks Programme for BEST. Her main aim is for cohort members to build trust together and create an environment for open, constructive, communication that brings real time solutions, ideas and opportunities for both business and personal growth.
jacquistimpson@southend.gov.uk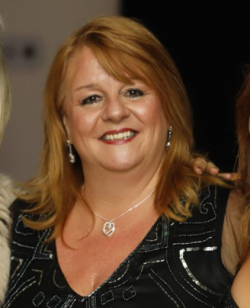 Hannah Mayo - Peer Networks Co-ordinator
Hannah joined the BEST Growth Hub in January 2021 as the Peer Networks Co-ordinator. Hannah is a creative professional with experience in events and marketing. She joined the team as she loves supporting local businesses and finds it extremely rewarding to see businesses grow and develop.
As the Peer Network programme Co-ordinator, Hannah supports the team with recruiting for the new programme using several marketing channels. Her experience in digital marketing has helped grow and successfully deliver the previous Peer Networks Programme.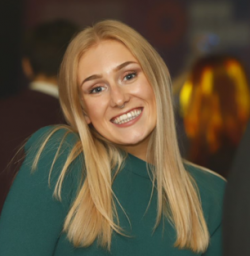 Business Navigators
Our local team of Business Support Navigators can help you identify relevant programmes, initiatives or funding schemes currently on offer across Essex, Southend and Thurrock and can help you access them.
Karen Hodgkins - Business Navigator
After working as an Area Manager for a large retail print company, Karen went on to run her own business for many years.  Running her own business has helped her to understand the difficulty businesses face and where to look to for support.  In Karen's role as Business Navigator, she uses her knowledge of grant funding and business support to guide Essex businesses to the appropriate support to help them develop and grow.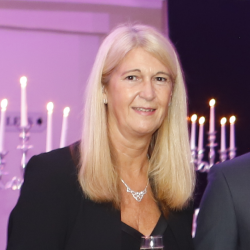 Jenny Martin - Business Development Navigator
Having spent 15 years in the private sector working with a range of companies, from large international corporations to small UK based SMEs, Jenny has a strong understanding of what it takes for a business to succeed and the many paths it can take to get there.
In Jenny's role as Business Navigator she uses her extensive knowledge of product development, sales and strategic planning to help Essex businesses access the most suitable support services on offer, enabling them to successfully build and grow.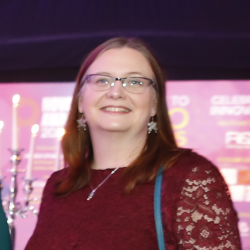 Ben Cluett - Junior Business Navigator
Ben joined the Junior Business Navigator role after leaving college and spending time in the hospitality industry. He recognises the importance of exceptional customer service and how it can benefit internal and external business environments. As an apprentice in this role, he is building the foundations to become a Business Navigator, aiming to support and liaise with clients and local businesses and provide the appropriate opportunities for them to grow.
Ben's objective is to learn more about local businesses and how best to help them through these challenging times.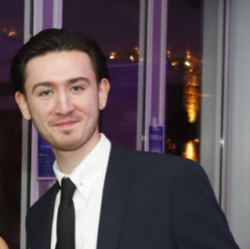 Business Adaptation and Scale Up
Our Business Adaptation and Scale Up advisors provide professional strategic planning support, to help businesses maximise their growth potential.
Theo Kaciubskyj - Scale Up Advisor & Senior Business Adaptation Advisor
Over the past 30+ years, Theo has successfully provided Business Development Coaching, Mentoring and Leadership & Management Training to hundreds of UK businesses under several government initiatives including the Growth Accelerator Programme, Business Growth Service, ERDF (European Regional Development Fund) & BEST Growth Hub's Scale Up and Adaptation Programmes.
With a particular focus on helping companies with their strategic planning, Theo has guided many businesses towards capitalising on growth opportunities and helping them identify and address internal constraints.
Theo has a distinctive passion and aptitude to disseminate knowledge and experience gained from many successful years in both the corporate and SME sectors.  This included global marketing responsibility for 13 international brands as well as assisting many smaller companies through two recessions, experiencing all aspects within the highs and lows of business.
His extensive business mentoring enabled him to be recognised as one the North West's leading and respected Business Coaches.  In 2017 Theo piloted the highly successful Scale Up Programme in Essex and in 2020 he developed and introduced the Business Assessment & Adaptation Programme, with an exclusive Pivoting Assessment Tool, to help businesses with the difficult decisions on what, and how, to adapt following the pandemic impact.
theokaciubskyj@southend.gov.uk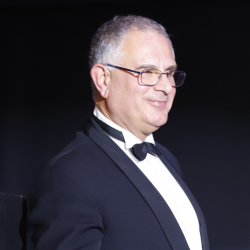 Communications and Marketing
The BEST Growth Hub Marketing and Communications team is always happy to help.  Please contact our team for requested copies of our Best Growth Prospectus or any marketing and PR enquiries at bestmarketing@southend.gov.uk
Adele Hagon - Business Development Co-ordinator
Adele is accredited by the chartered institute of marketing (CIM) in strategy, metrics and innovation.
Her skillset has been gained in online and offline marketing channels, sales, e-commerce, business development (lead generation & growth strategies), communications & PR, customer experiences & project management.
Equally it has been rewarding for Adele to work on a wide array of campaigns and strategies, with amazing stakeholders on all levels. This includes: small business start-ups, to global matrix organisations and leading brands. Adele has a huge passion for helping small and independent businesses and this is why she finds it so rewarding to be part of the Best Growth Hub Team.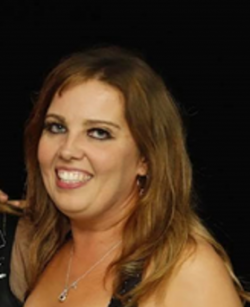 Kate Thompson - Communications Co-ordinator
Murray Tkacziw - Business Administrator & Social Media Apprentice
Having worked in the production and delivery of printed packaging over the last 6 years, Murray has gained an understanding of how important quality control is in delivering a product that clients are happy with, and the levels businesses go to in order for their product/service (brand) to excel even at a basic level such as the way it's packaged.
Whilst working as part of a small team, he realised how important it was to ensure everyone communicated regularly and clearly in order to achieve efficiency and limit mistakes
He has developed good customer service skills having regularly organised goods in and goods out, whether that be logistics, outwork or client pickups.
Murray is looking forward to his new role as Business Administrator and Social Media Apprentice for BEST and welcomes the opportunity to learn new skills, gain confidence, grow as a person and most importantly be part of a team dedicated to improving the community.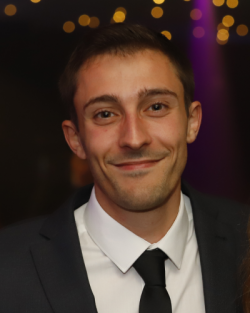 Sophie Honeyman - Business Administrator & Social Media Apprentice
Sophie joined the BEST Growth Hub in January 2021 as a Business and Social Media apprentice, after leaving Sixth Form. Her qualifications in Business and Creative Media have given her the knowledge and expertise to support businesses with the help of the BEST Growth hub. She is an innovative, organised, and supportive individual with a passion for helping people and the community.
SophieHoneyman@southend.gov.uk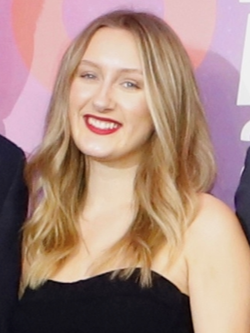 Janine Sole- Communications Co-ordinator
Janine has a wealth of experience in Communications and Marketing and brings a wide range of skills and knowledge to the role. She has managed events both large and small, launched and revised websites, put together external and internal communications plans, developed marketing strategies and improved reporting and processes to name a few things in her working career. Her experience has spanned the not-for-profit sector, small traders, and international companies, giving her an understanding of the challenges of multiple business sectors.
In her role at the BEST Growth Hub, she uses her Communications and Marketing skills to write reports for our multiple audiences and puts together a diverse range of communications to a wide range of stakeholders, both internally and externally.
JanineSole@southend.gov.uk