Cleaning Services Company supported to access Covid-19 support
At the start of the pandemic Joe Wadeson could foresee the probable impact on the family cleaning business.
Like so many businesses he wasn't sure about what government funding could be available to him. Here's how the Growth Hub helped him.
If we can help you too, contact us on 01273 335878 or email us at info@businesseastsussex.org.uk.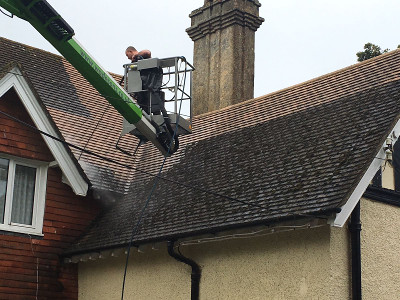 The well-established, Bexhill based, family run cleaning business J S Wadeson had built a solid reputation on excellent customer service over many years, servicing businesses and householders. This reputation and the future of the business looked to be on the line as COVID-19 took hold across the country.
As cleaning contracts were suspended or cancelled by businesses and homeowners locking down Joe found himself growing increasingly concerned over the future of the business started by his parents as well as the futures of the people working for him.
Like so many business owners at the time, the support on offer seemed complex and difficult to navigate, Joe turned to the Business East Sussex Growth Hub for guidance through the different schemes available to him.
Mike Watson, Growth Hub Navigator, took time to understand Joe's business and the challenges facing him. Mike was then able to guide Joe to the correct support and demystify the application process. Mike continued to stay in touch with Joe over the following weeks, updating him as new support became available and regulations became clearer.
Joe said;
"I really appreciated Mike's emails, we now have almost half our staff furloughed, received our grant and have a Bounce Back Loan agreed, we are good thanks".
Mike echoed "it is really rewarding to learn that Joe has successfully accessed the support which he is entitled to, helping him and the business, through these difficult times".
To learn how the Growth Hub can help your business through these unprecedented times please contact us on 01273 335878 or email us at info@businesseastsussex.org.uk.